Passionately innovative
We work in partnership to support companies in research, development, production and quality assurance. With 21 companies in 15 countries at 40 locations – Weiss Technik – Vötsch Technik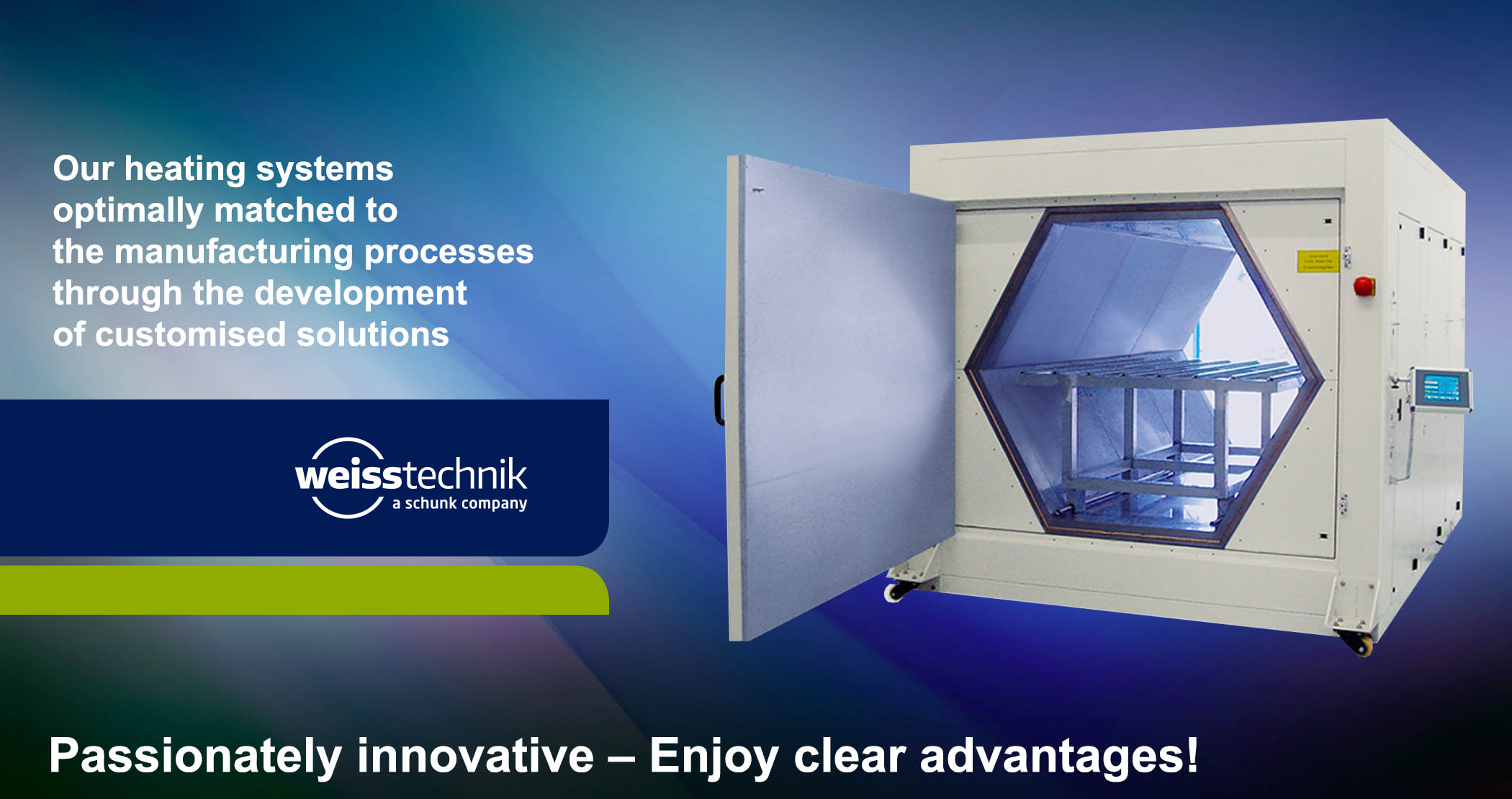 Heating Technology 
Experienced engineers and designers develop, plan and produce high-quality, reliable heating technology systems for a broad range of applications from heating and drying cabinets and microwave systems to industrial furnaces.
Test it. Heat it. Cool it. - Weiss Technik
Please contact us by email or give us a call, and a qualified staff member will advise you.