Industrial ovens/ Heating and drying ovens, VTU
The industrial ovens VTU are suitable to be used in the production of automotive engineering, aerospace and electronics products as well as to process a broad range of materials, such as glass, ceramics, plastics, metals, textiles and composites.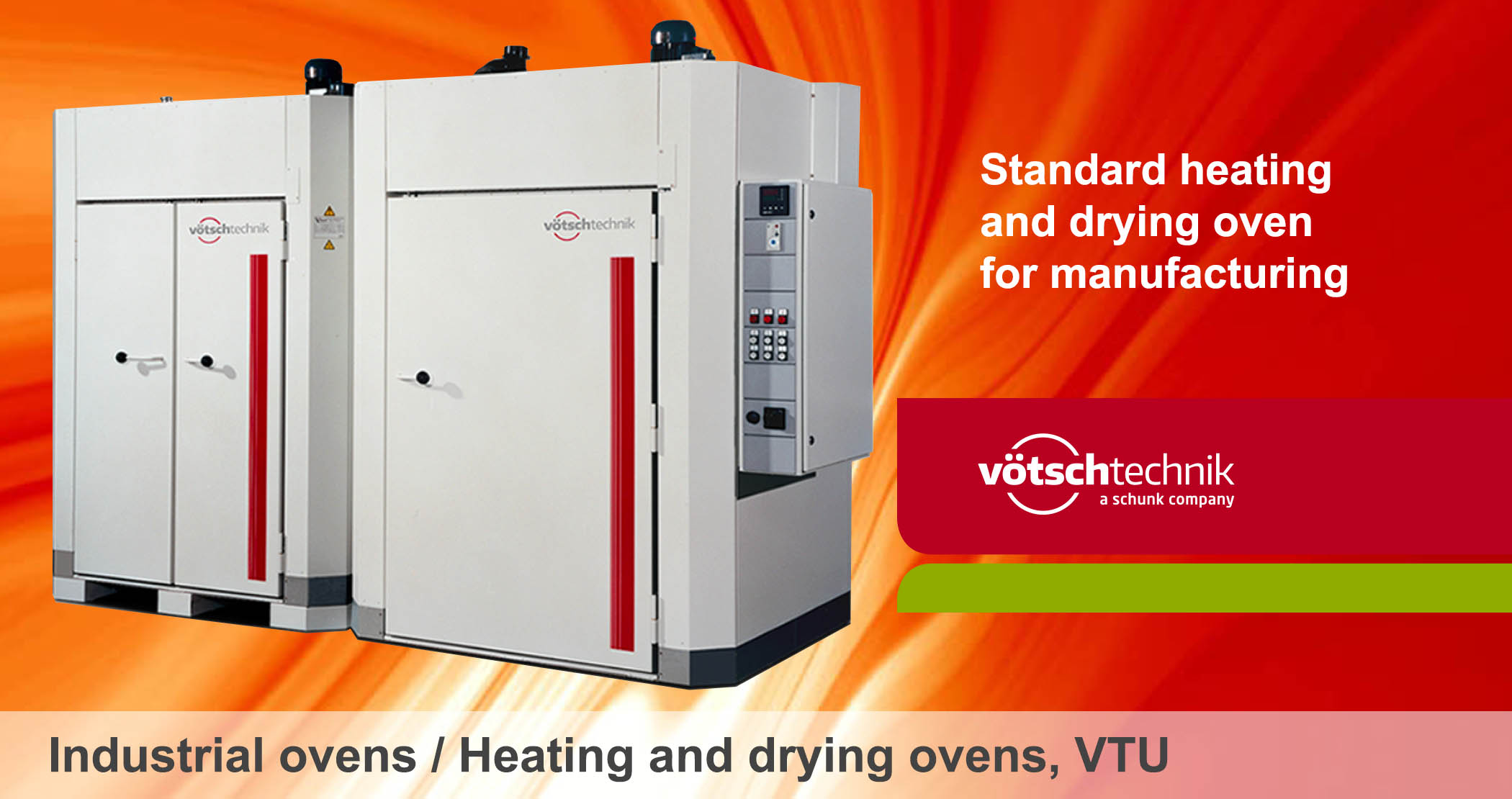 Standard heating and drying oven for manufacturing 
They can be universally deployed in areas of use in which no flammable materials are released. The VTU series achieves a very uniform distribution of temperature by way of directed air ductwork in the treatment space ensuring reproducible production results.
Short process times and recovery times due to high heating rates. An optimal insulation and decoupling of the inner housing ensure cost-effectiveness and environmental sustainability in equal measure.
Extensive options and accessories, such as exhaust air fan, loading trolley or various control systems mean that the devices can be optimally enhanced for the respective application requirements.
The VTU series is also available in gas-tight models with an inert gas connection, allowing performance of processes in inert gas atmospheres.
Optimised processes thanks to
Use of high-quality components
Application-orientated horizontal (standard) or vertical (option) air ductwork
Short heating up and cooling down times
Effective user protection as the air circulation fan and heating switch off when loading
Easily accessible maintenance elements for the shortest service times
Process-optimised configuration due to various options and modifications.