Heating and drying oven TU 60/60
Heating and drying oven TU 60/60 – drying chambers for coating materials for use in laboratory and production. Compact, safe and high performance with high quality.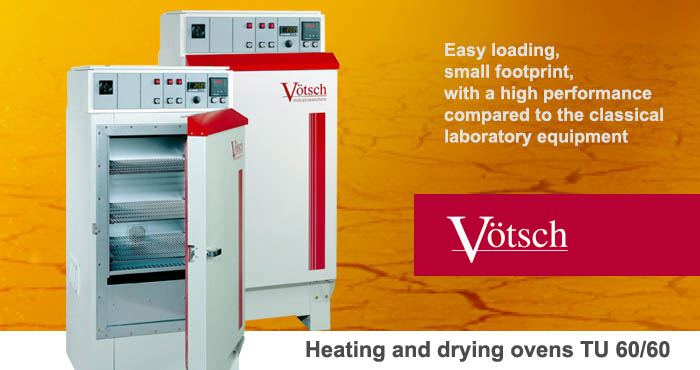 Easy loading, small footprint, with a high performance compared to the classical laboratory equipment.
Short heating up times due to high powered heaters, short drying cycles thanks to optimised air flow and extensive air exchange, as well as precise consistency of temperature throughout the entire work space.
The heating and drying oven TU 60/60 sets standards for the daily operation, both in the production and in the laboratory.
Features
Versatile

Precise consistency of temperature throughout the entire work space 

Small footprint, suitable for installation in laboratories 

Short heating up time due to high powered heaters 

Short drying cycles thanks to optimised air flow and extensive air exchange 

Robust, for high charging loads

User-friendly operation
Technical data
Series: TU60/60 / LTU60/60 
Volume of working chamber: 216L 
Rated temperature: 200°C
Inner dimensions 
Width: 600mm
Height: 600mm
Depth: 600mm
Outer dimensions approx. 
Width: 796mm
Height: 1700mm
Depth: 980/1165mm
Number of inserts (option): max. 10 pcs.
Rated voltage: 400V, 50/60Hz
Heating: 6kW (12kW)
Type of heating electric
Volume of solvent 
at 100°C max. 30g
at 200°C max. 13g