Industrial laboratory ovens – Small – Strong – Smart
Our new industrial laboratory ovens are innovative, reliable and accurate, optimally suited for heavy-duty operation. – Future-proof networking options. Ideal replacement for old units. They can also be used as test cabinets.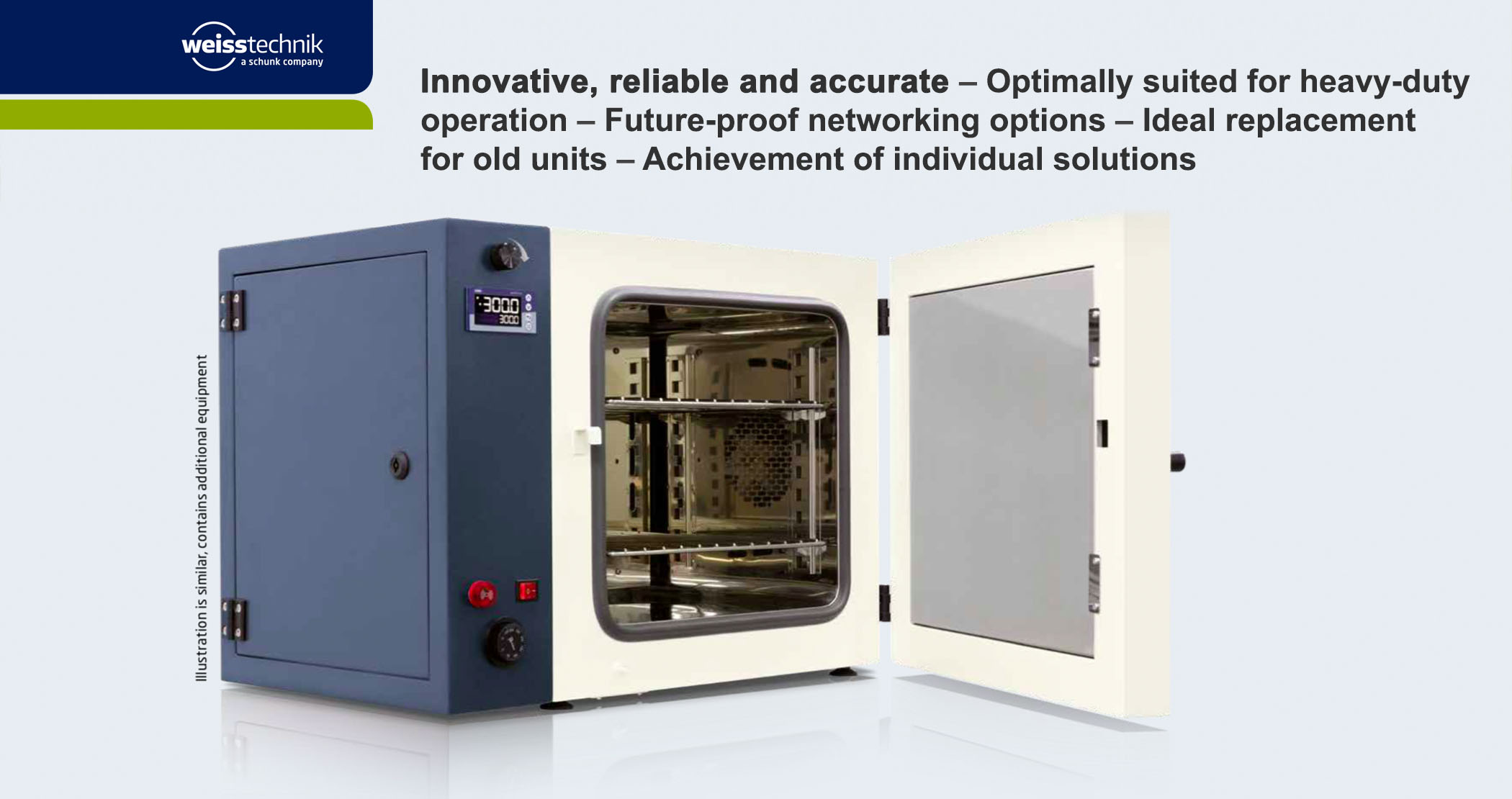 Today, the demand for reliable, fast and energy-efficient heat treatments is greater than ever in the automotive and aerospace industries, the electronics and biopharmaceutical industries as well as in university research laboratories.
With our Industrial Laboratory Ovens featuring a processing chamber volume between 60 and 200 liters we offer you heating and drying ovens for product development, quality testing, thermal aging and testing of plastics samples as specified in standards – the tailor-made solution for your special process.
They are ideal for applications requiring high precision temperature control in the range between +50 and +300 °C, guaranteeing reproducible, reliable results. They are designed especially for heavy-duty applications in industrial environments, requiring robust constructions. Many old devices have been in use for decades and no longer meet the growing current requirements. While offering the same interior space as old units, they are beating them with both higher performance and lower footprint. Simply perfect for you!
Overview of customer benefits
Temperature accuracy, spatial at ±1 % of actual value – fulfilling nearly all testing standards
Network connection via Ethernet Interface – Process documentation and monitoring
Dimensions like Heraeus series 6000 – easy replacements
Save investing in extra testing cabinets. 
Thanks to their excellent technical features, our Industrial Laboratory Ovens can even be employed as testing cabinets. Reaching a temperature accuracy of ±1 % of the actual value, they meet plastics material testing standards such as e.g. DIN 53508, DIN EN 60216-4-1 or ISO 188. This makes separate testing cabinets obsolete, reducing your investment costs. An additional factory or even DAkkS calibration ensures enhanced testing and documentation safety. We are accredited for this purpose, in both service and quality assurance.
Networked to the future! 
Industrial Laboratory Ovens can be integrated into the industry 4.0 world at any time. A PID temperature controller, specially adapted for us, features an Ethernet interface running the TCP/IP protocol. Network connectivity and process documentation are achieved by the S!MPATI® software. Our reliable, tested controller package additionally features programming, timer and alarm functions.
Replacement made easy. 
If your laboratory ovens are counting lots of years, a replacement will always pay off for you. Our Industry Laboratory Ovens feature innovative, future-proof equipment, offering the same interior dimensions as your current Heraeus series 6000 units. This way, you can simply replace your old laboratory ovens without hassle.
Our Industrial Laboratory Ovens are now available in three stock lines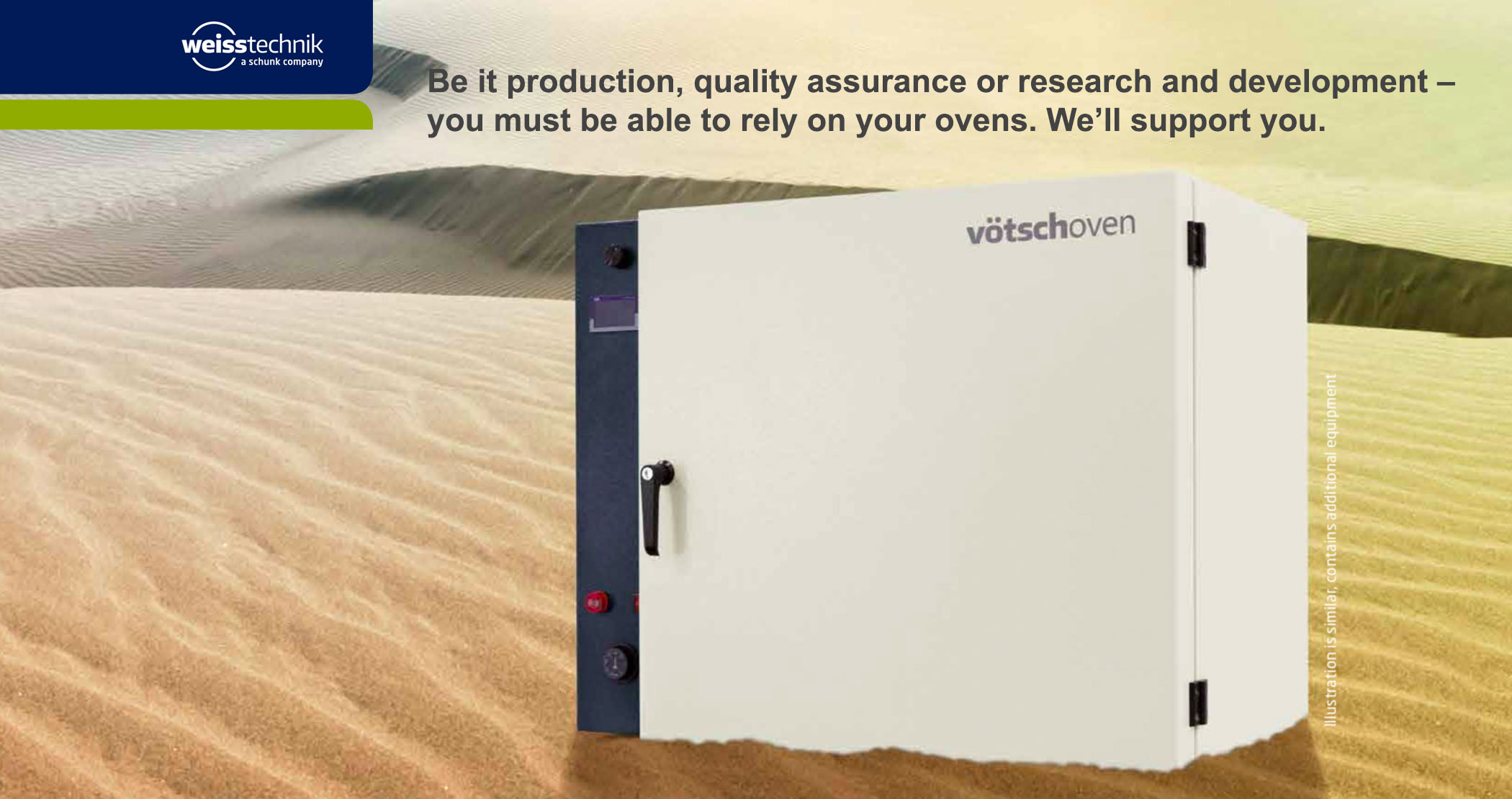 Industrial Laboratory Ovens Basic 
Already the version Basic offers numerous features for typical routine tasks and applications.
PID temperature controller diraTRON for precise temperature control
Over-temperature protection with class 2 temperature limiter
Exhaust air flap for adjustment of the air exchange rate
Potential-free alarm contact for connection to a central monitoring system
Door contact switch for safe shut-down of circulating air and heating upon opening
Industrial Laboratory Ovens Premium 
Acquire additional sensible features ideal for many processes and testing tasks with our version Premium from the beginning.
Gas-tight welded interior casing for the safe dissipation of problematic substances
Recirculating air fan speed controller for exact adaptation of the airspeed in the processing chamber
Access port for introduction of additional cables and sensors
Industrial Laboratory Ovens Premium Plus 
Our version Premium Plus adds a very strong exhaust air fan to the oven.
This allows for substantially higher air exchange rates, e.g. for high moisture levels if a lot of condensates are expected or fast cooling is required.
Availability – We have 3 configured types in 3 sizes on stock – These are available immediately.
Individually configured ovens have to be manufactured on demand.
Please contact us by email or give us a call, and a qualified staff member will advise you.