Heating chambers for big samples and goods
In projects with Airbus Helicopters, DLR and GKN Aerospace, our experience in building special systems was the decisive factor. – Heating chambers, VTU 560/400/400-150°.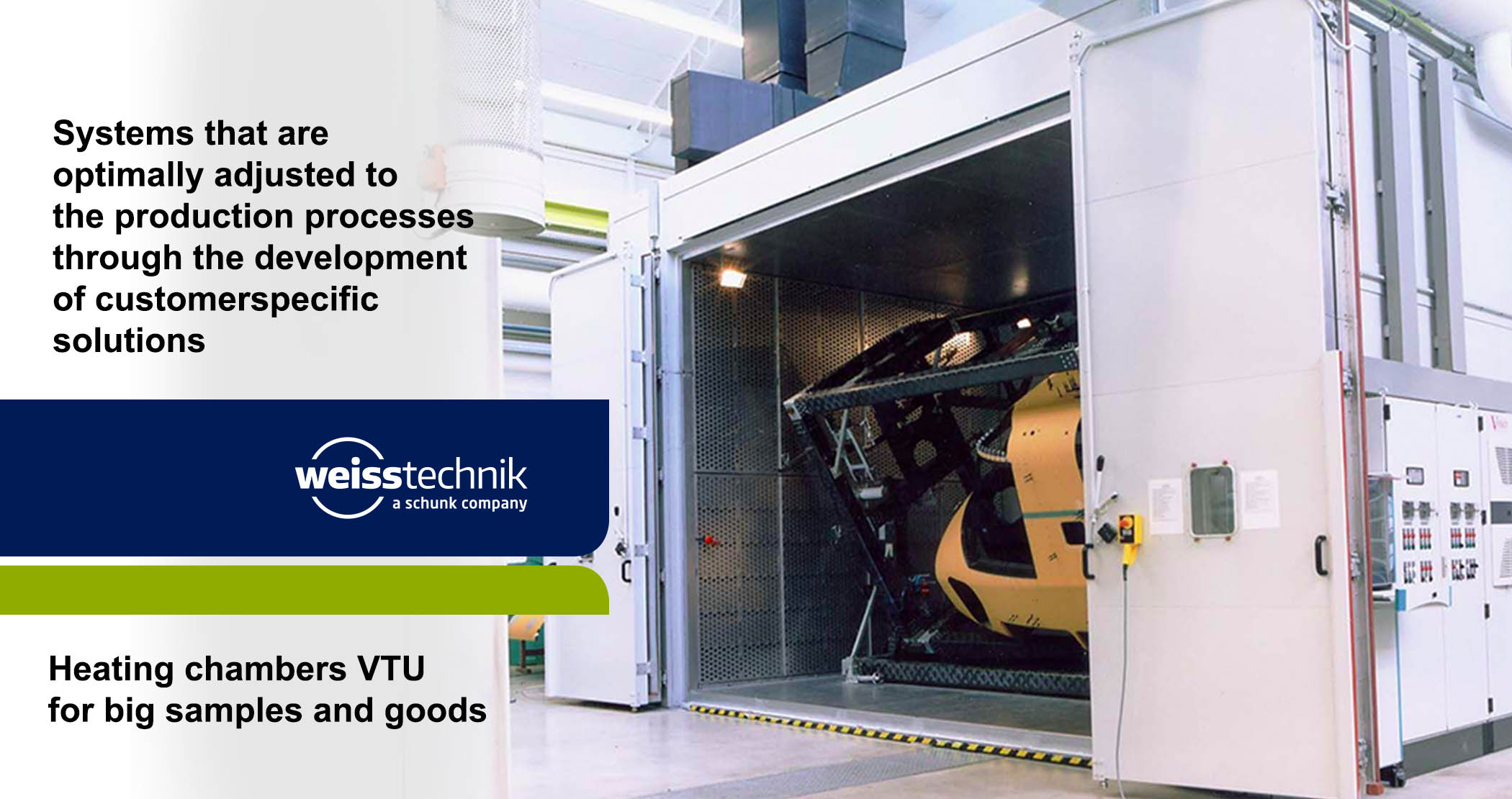 The industrial ovens VTU are suitable to be used in the production of automotive engineering, aerospace and electronics products as well as to process a broad range of materials.
Our focus
Short process times through high heating and cooling rates,
Ensuring high-quality products through homogeneous temperature distribution in the oven,
Reproducibility by use of components with consistently high quality,
100 % traceability via networked control,
Systems that are optimally adjusted to the production processes through the development of customerspecific solutions.
Should our extensive standard production program not meet your requirements, we will be pleased to consider a customised solution for you.
Please contact us by email or give us a call, and a qualified staff member will advise you.