Other thermal processing equipment for industry – Crucible melting furnaces
High temperature furnaces are suitable for melting aluminium, zinc, copper, bronze, and other base metals.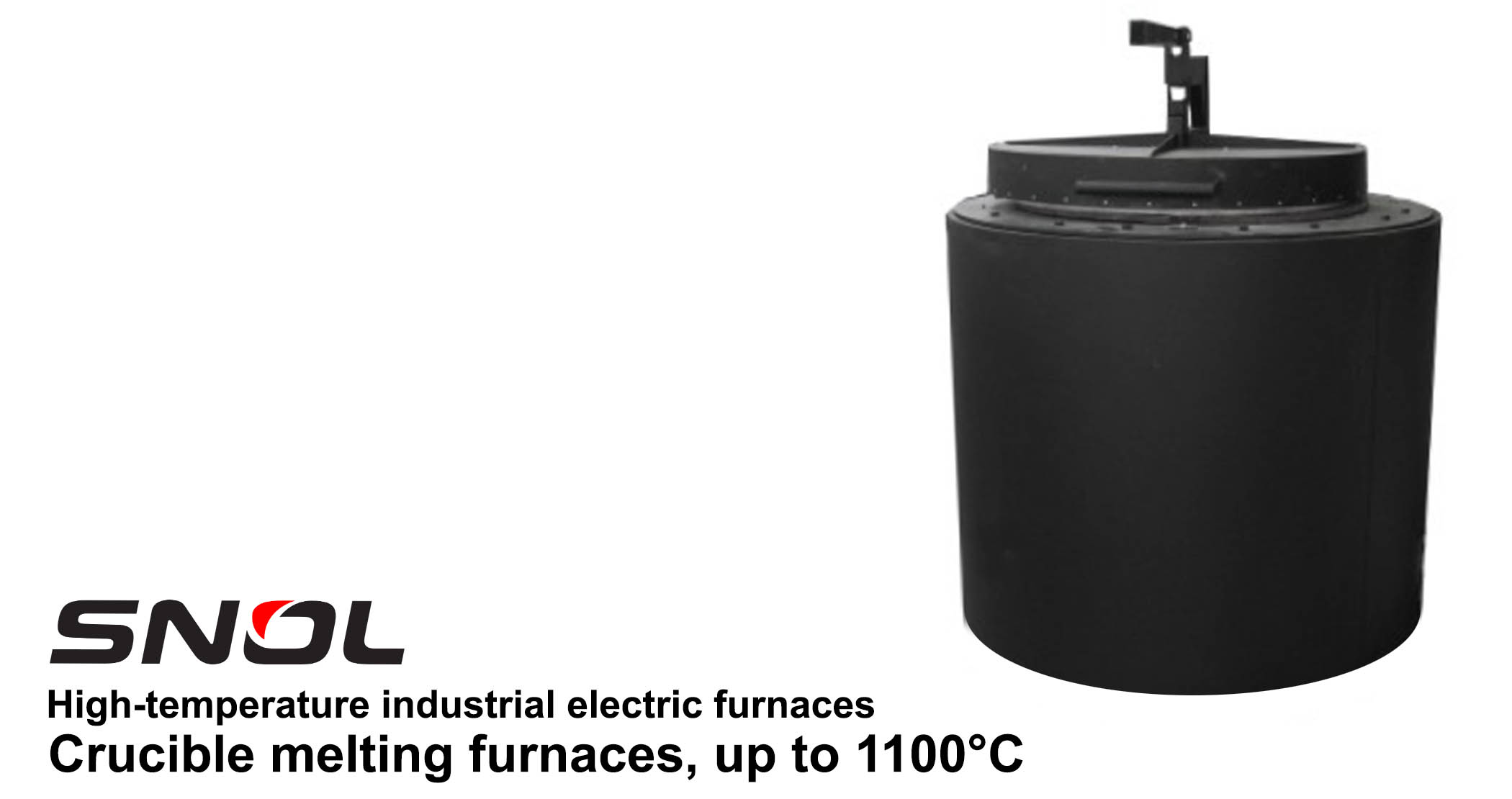 Metal melting is carried out in crucibles; an emergency release for molten material is designed at the furnace bottom through the mounted ceramic tube.
The chamber is made of thermal insulating blocks and bricks
Manually sealed lid
Heating elements in channels on ceramic tubes
Crucible heating throughout all the dimension
An emergency load release at the furnace bottom
Microprocessor heating controller
Protection against overheating
High-quality and environmentally friendly thermal insulation material
Low power consumption
Short heating time
High level of accuracy
Exterior painted with heat resistant paints
1 year guarantee
Optional equipment
Crucible
Digital timer
Data recorder
Connection to computer via RS-232/RS-485/USB
Calibration and maintenance of temperature measurement system
Additional 1 year guarantee.