Ashing furnaces for laboratory
SNOL ashing furnaces are designed for ashing and burn off processes. Ashing process is available in temperature scale of 900-1300°C.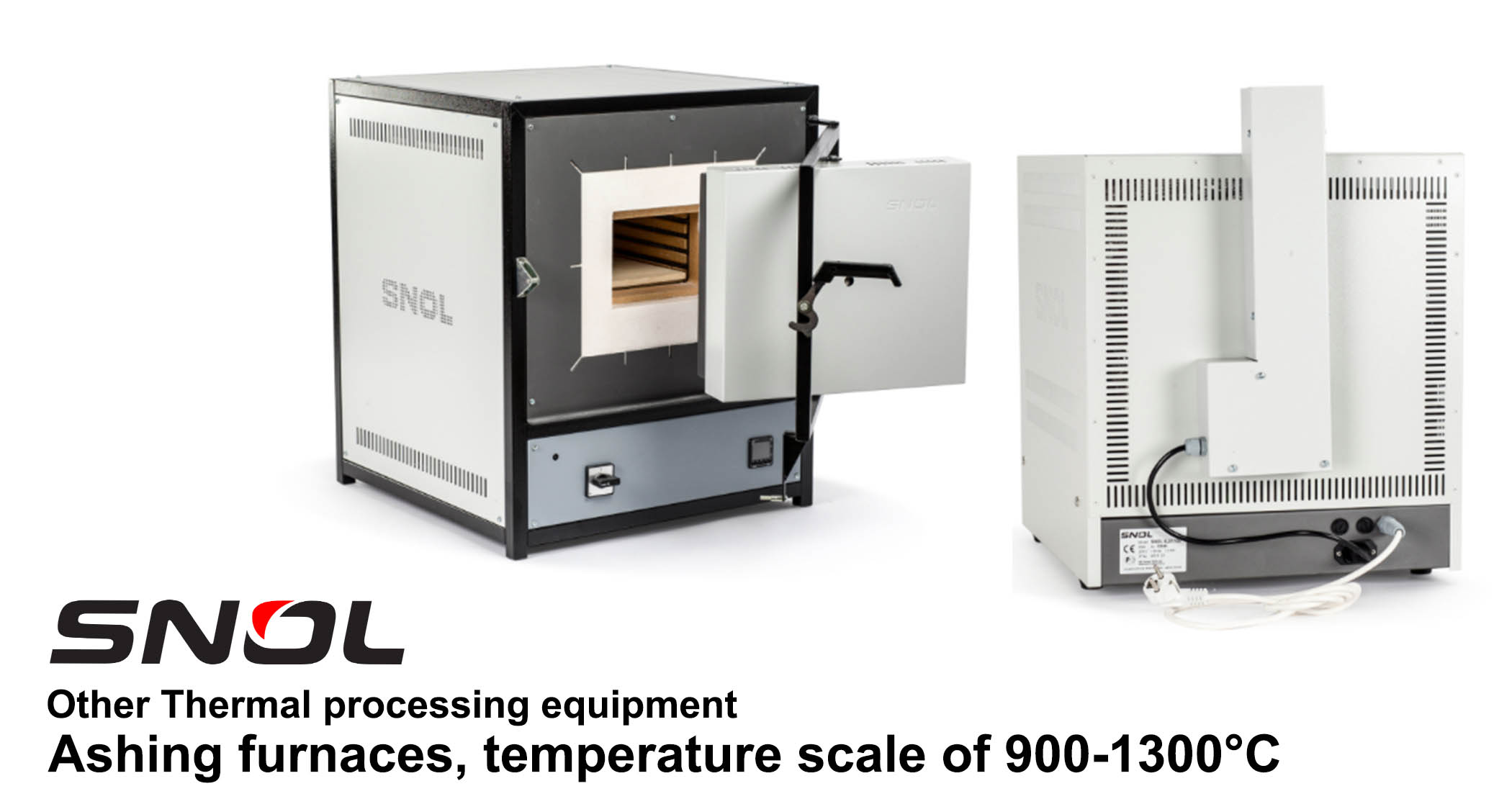 Fanassisted chimney permits to eliminate smokes from chamber during process time. Ashing process is possible with several types of furnaces: muffle furnace, fiber-insulated chamber furnaces and ceramic chamber furnaces.
Chamber capacities various from 3 to 40 liters.
Basic model
Fan-assisted chimney for smoke and humidity extraction
Continuous air change in the chamber
Microprocessor - controlled thermo-regulator
High quality, ecological thermal insulation material
Low electric power consumption
Short heating up/cooling down period
High degree of accuracy
Exterior painted with powder coating (RAL 7035)
1 year guarantee.
Optional equipment
Process observation window (Ø 35mm) up to 1100°C
Additional ceramic hearth plates
Buzzer
Protection against overheating
Data recorder
RS232/RS-485/USB interface
Calibration of temperature measurement system
Additional 1 year guarantee