High-temperature industrial electric, chamber furnaces
High-accuracy industrial electric furnaces are suitable for hardening, stress relieving, normalizing, and other thermal treatment processes up to 1300°C.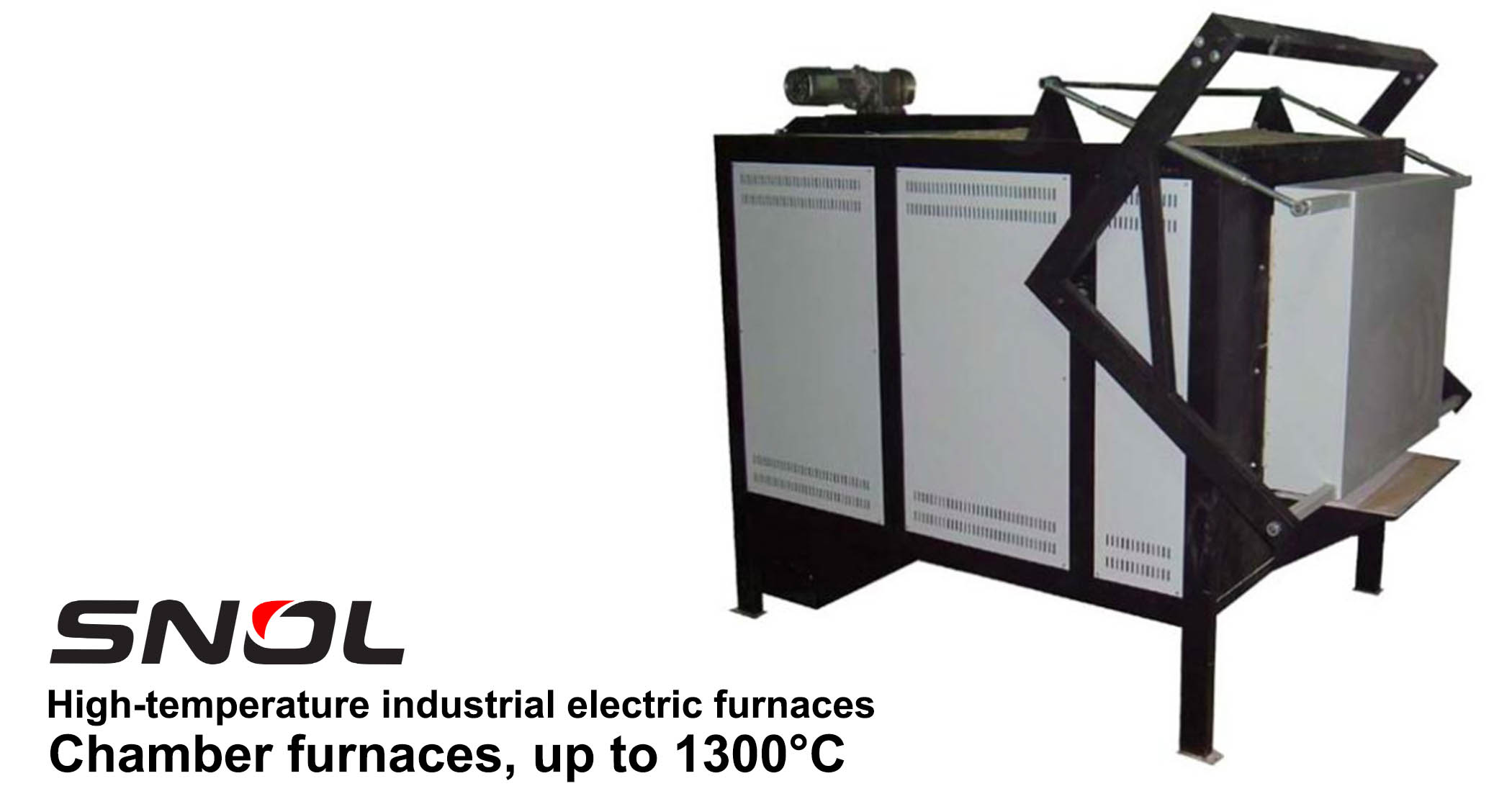 Furnaces are fitted with several door opening positions and equipped with ceramic or heat resistant steel hearth plates. Vents are provided in all products for removal of escaping gas or smoke during the thermal treatment process. The furnaces can be applied in metal, and other branches of industry.
Basic model
The chamber is made of thermal insulating blocks and bricks
Replaceable heating elements on ceramic tubes or in channels
Tightly sealed doors are opened to the right
Vent on the top
Microprocessor heating controller
Protection against overheating
Ceramic hearth plates
High-quality and environmentally friendly thermal insulation material
Low power consumption
Short heating time
High level of accuracy
Exterior painted with powder paint (RAL 7035), black case
1 year guarantee
Optional equipment
Door opens to the left
Manual door lifting
Electromechanical door lifting
Turning platform for load transfer
Reinforced bottom
Heat resistant metal hearth plate up to 1150°C
Digital timer
Data recorder
Connection to computer via RS-232/RS-485/USB
Calibration and maintenance of temperature measurement system
Additional 1 year guarantee