Muffle furnaces with fibre-insulated chambers – High temperature laboratory electric furnaces
High accuracy laboratory electric furnaces with ber-insulated chambers, that are designed for hardening, loosening, normalizing and other thermal processing up to a temperature of 1100°C or 1300°C.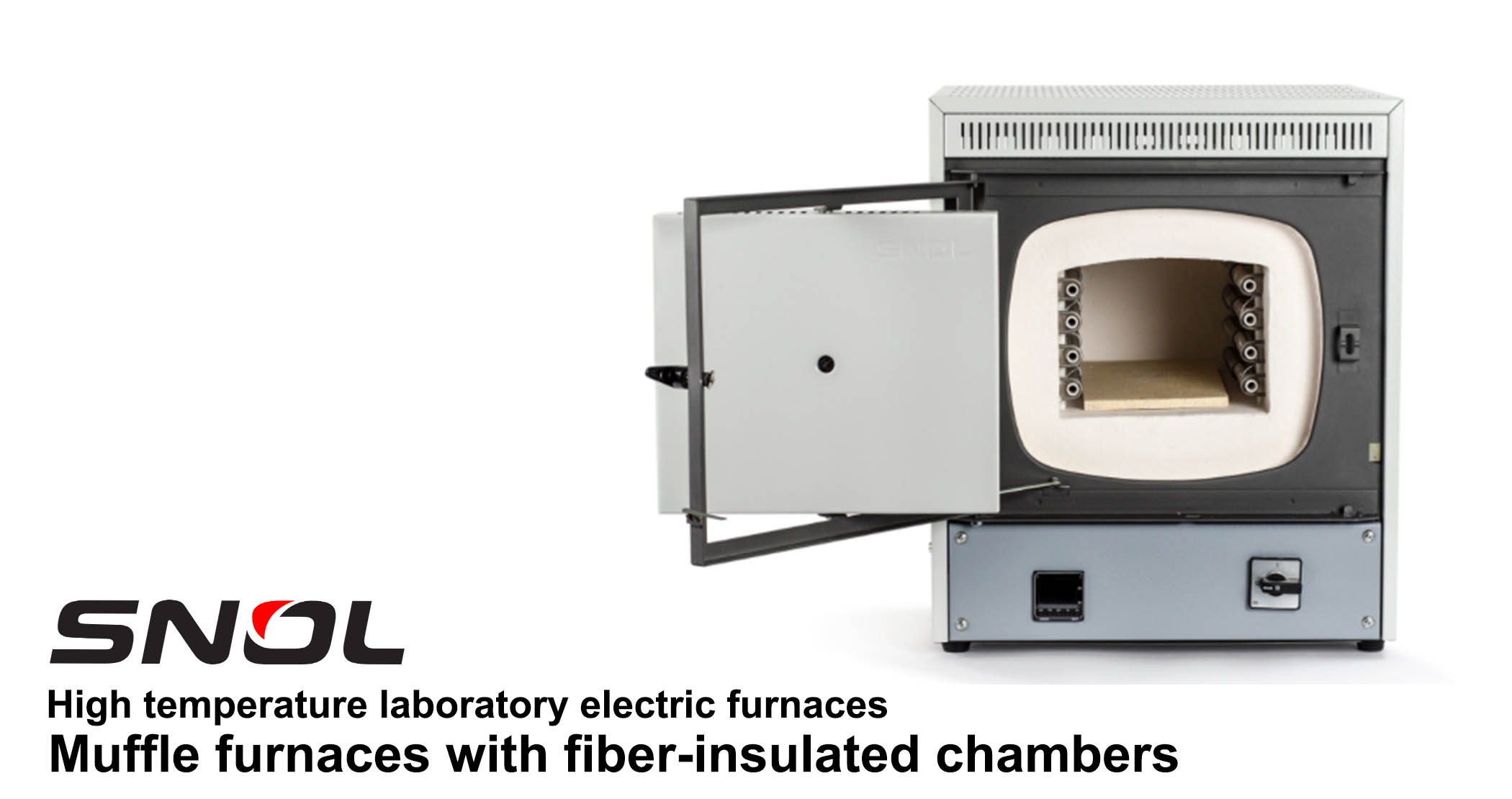 The furnaces include ceramic hearth plates. To eliminate gasses or smoke that are released during thermal processing, ventilation hole and an exhaust system may be additionally installed in the products. The furnaces are an excellent for scientific laboratories, educational institutions, medicine and industry.
Basic model
One-piece chamber made of vacuumed ceramic fiber
Heating elements are embedded in vacuum formed fiber (on models up to 1100°C)
Heating elements exposed on ceramic tubes (on models up to 1300°C)
Microprocessor-controlled thermo-regulator
Ceramic hearth plates
High-quality, ecological thermal insulation material
Low electric power consumption
Short heating up/cooling down period
High degree of accuracy
Exterior painted with powder coating (RAL 7035)
1 year guarantee
Optional equipment
Process observation window (Ø 35mm) up to 1100°C
Fan-assisted chimney for air extraction
Additional ceramic hearth plates
Buzzer
Digital timer
Protection against overheating
Data recorder
RS232/RS-485/USB interface and PC software
Calibration of temperature measurement system
Table for supporting the furnace
Protective gas atmosphere
Gas box up to 1100°C
Metal tray
Additional 1 year guarantee