VTUT Chest ovens for heating up and hot storage
The VTUT chest oven from Vötsch is particularly suitable for top loading of heavy and large components of up to 8t of weight, 10m length and 1,8m diameter.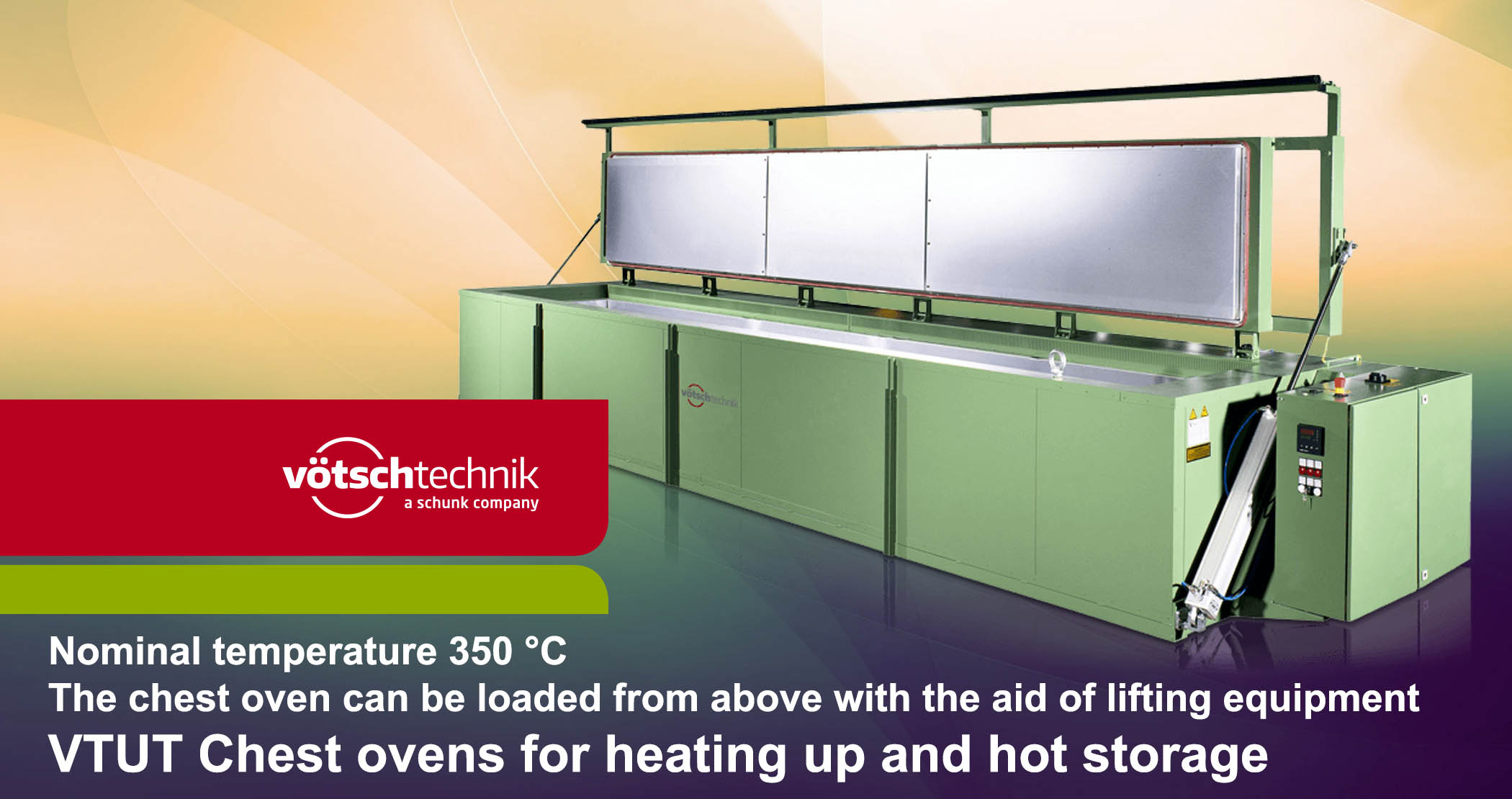 The VTUT chest ovens heating up and hot storing machine components, such as spinning nozzles and pumps, releasing welding and casting constructions and the ageing of plastic tubes as well as the curing of filament winding parts made of CFRP or GFRP are possible applications.
The construction of the system allows heavy parts to be easily loaded from above using a crane. For the handling of the sealing lid several standardized solutions like gas-spring and pneumatic or hydraulic cylinders are available. In order to avoid heat loss when the sealing lid is open, the oven can be opened on a segment by segment basis by means of sealing covers.
Alternatively IR-technology is available as a heating source
Your advantages
Nominal temperature 350°C
Loading of up to 8t of weight, 10m length and 1,8m diameter
Short warming up times
The chest oven can be loaded from above with the aid of lifting equipment
Easily to handle sealing lid