Vötsch tempering ovens – Product range
The tempering ovens series VAW represent a construction concept which was proved, tested and enhanced over decades and therefore, is suitable for many heat treatment processes on different materials.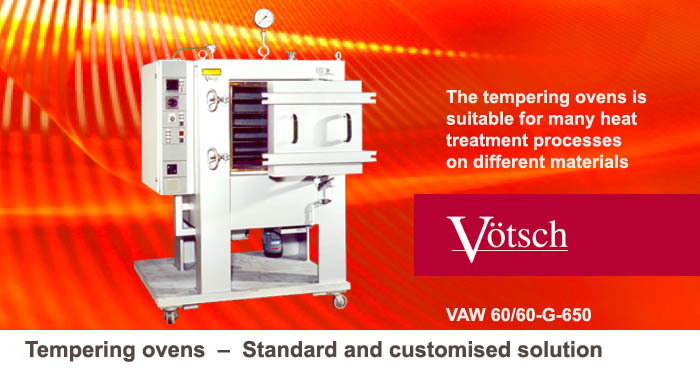 Should our extensive standard production program not meet your requirements, we will be pleased to consider a customised solution for you. 
The examples listed are only an extract of realised tailor-made projects.
Please contact us by email or give us a call, and a qualified staff member will advise you.

Tempering ovens – Product list
Tempering ovens, series VAW

Glass cooling oven VAW 180/135/125-600°C

Tempering ovens exceeding 400°C