Continuous oven systems VDU/VDL – Product range
The continuous oven systems of Vötsch are generally customised solutions. Vötsch does not offer standard series for this oven type due to the various requirements of customer.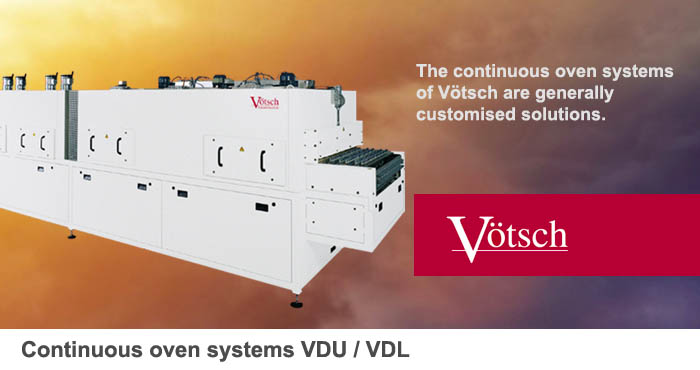 The examples listed are only an extract of realised tailor-made projects.
Please contact us by email or give us a call, and a qualified staff member will advise you.
Continuous oven – Product list
Continuous oven with cooling zone VDU 50/50/370-250°C

Continuous ovens TUD 25/25/300 – Adhesive hardening of SMD components (coils)

2 zone continuous oven VDU 230/150/175-150°C IR

 – Hardening of carbon fibre moulded parts