Continuous oven systems VDU / VDL
The Vötsch Technik continuous oven system forms a reliable part of your production line. It can be equipped with a wide variety of conveyor systems. It is particularly suitable as a component for heat treatments in automation lines.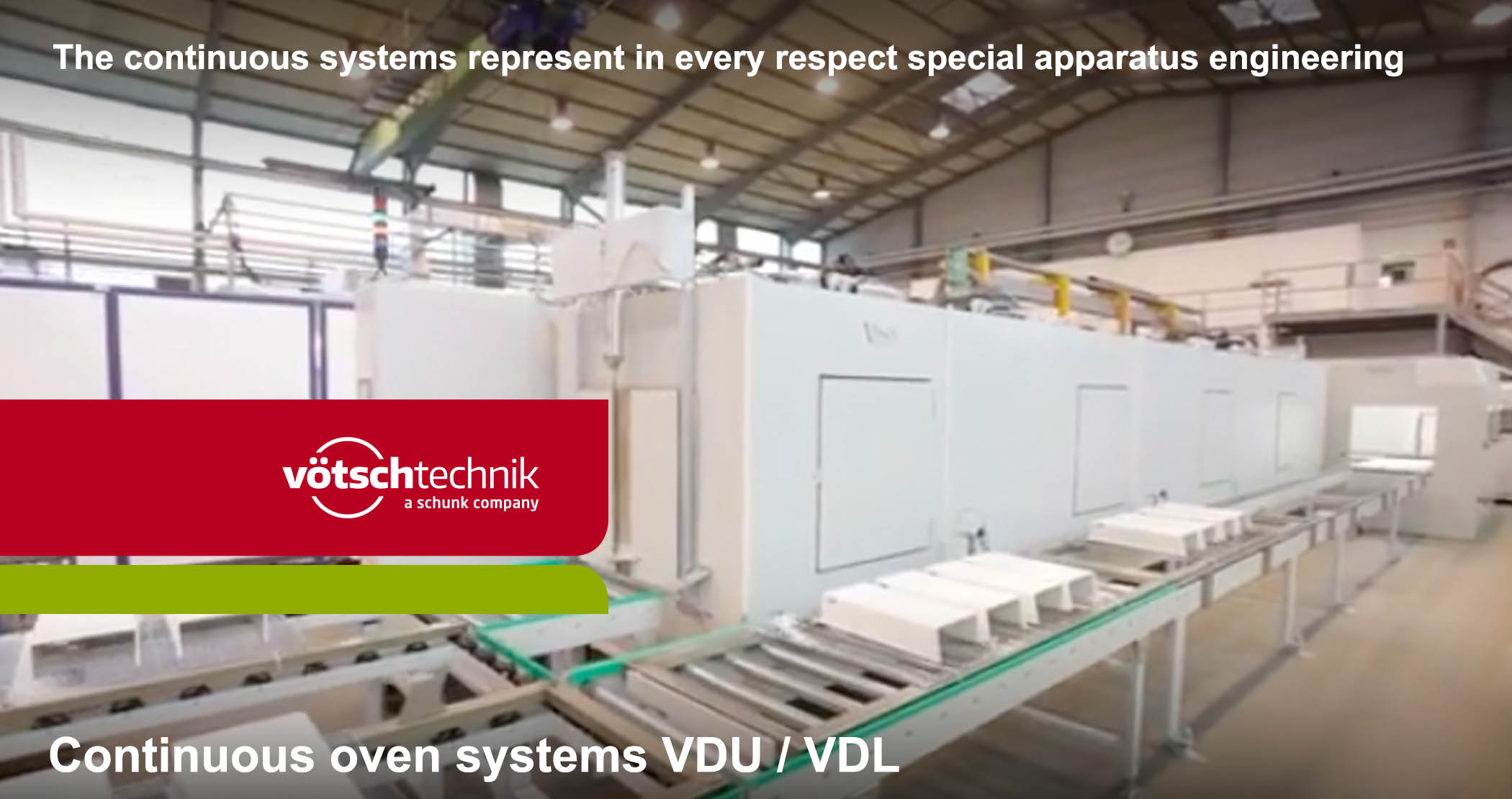 The Vötsch Technik continuous oven systems are either available as modules or are tailor-made. The air flow is horizontal, vertical or is blown in from both sides. Three different treatment space widths, 750 mm, 1000 mm and 1500 mm are available in the modular design version. The modules have a treatment space length of 1000 mm, 2000 mm and 3000 mm. The desired length of the oven is achieved by coupling the modules.
The continuous systems from Vötsch Technik represent in every respect special apparatus engineering. They are designed to meet the requirements of your application processes.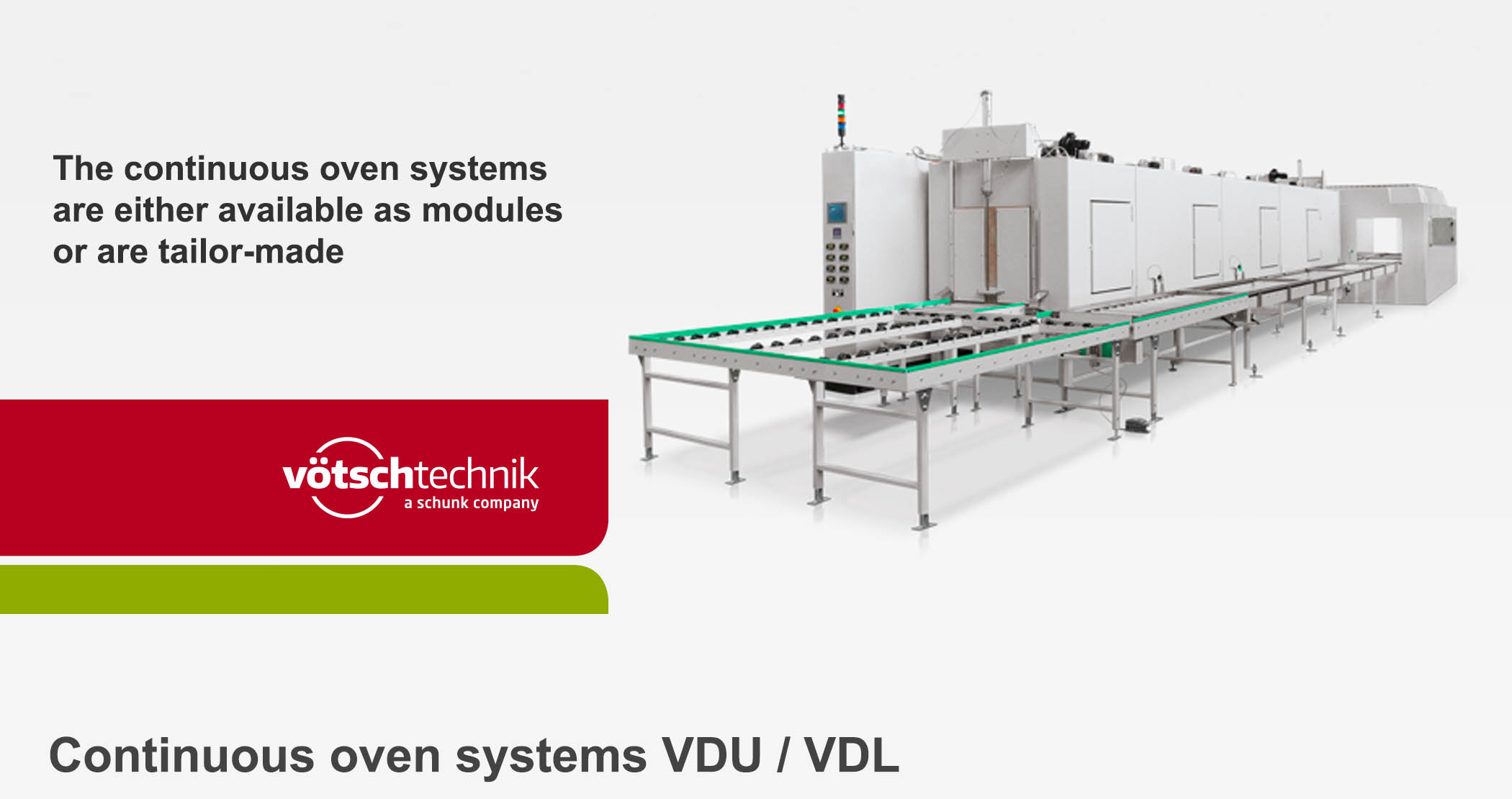 Send us an e-mail or simply give us a call, and a qualified member of staff will advise you.
Ask for examples of projects that we have already implemented.