Cleanroom heating and drying ovens – Product range
VTF Cleanroom heating and drying ovens, standard devices and individual systems for industry and research.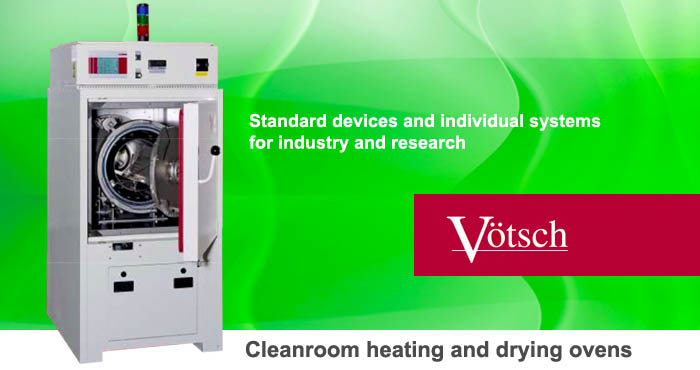 The speedy development in many fields of the industry such as microstructure technology, electronics, genetic engineering and biotechnology demands an extension of production facilities under cleanworking conditions. Production under clean conditions improves the standard of quality in research, development and production.

Heating and drying processes, such as e.g. during the production of integrated circuits, under the highest possible degree of cleanliness are a precondition for a low failure rate and hence for profitable results.

Many VTF cleanroom heating and drying ovens by Vötsch Industrietechnik GmbH have been developed in close cooperation with leading corporations in the semiconductor industry. This cooperation has resulted in products which fulfil the high demands in the field of clean-room technology.
Areas of application
Micro-electronics

Microstructure technology

Process engineering optics


Precision engineering

Research and development

Medical technology

Food-processing industry

Biotechnology

Pharmaceutics
Cleanroom ovens – Product list
VTF Cleanroom

h

eating and

d

rying

o

vens

Cleanroom

h

eating

f

urnace and

d

rying

o

ven VTF 60/30/30-150°C

Infrared cleanroom

o

ven VTIR 65/40-200°C