VTF Cleanroom heating and drying ovens
Standard devices and individual systems for industry and research – VTF Cleanroom heating and drying ovens.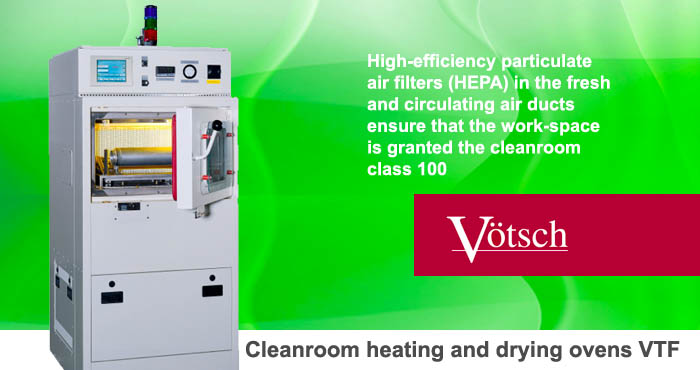 The VTF clean room heating and drying ovens are available in a total of six sizes with workspace volumes between 60 l and 3,125 l and with nominal temperatures of 250°C, 300°C and 350°C. The laminar flow technique creates a laminar, low-turbulence state of flow with a particularly homogeneous distribution of temperature thus ensuring optimum, reproducible production results.
Features
O

ptimum production results on account of the highest possible cleanliness corresponding to clean room class ISO 5 DIN EN ISO 14644-1.

H

igh process temperatures of up to 350 °C under clean room conditions throughout the entire program cycle.

H

omogeneous, spatial temperature distribution throughout the entire temperature range.
Standard Version
S

tainless steel workspace (1.4301) executed without joints.

O

uter casing coated

O

perating and control system integrated into the outer casing.

H

igh-efficiency particulate air filters (HEPA) used for filtering the circulating air.