Heating / drying oven VTU 450/200/250 G-200°C
Heating, drying oven VTU, controlled atmosphere – Heating and tempering of plastic sheets under an inert, protective gas atmosphere (N2) – Branch: plastics.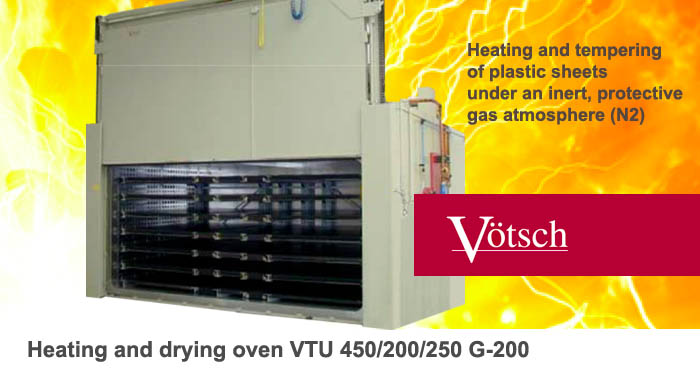 Description of equipment
Inner housing made of aluminized sheet steel (gas-proof version)

Electrically driven lift door

7 shelves at different levels, loadability 1000kg per level (WxD = 4460x2300mm)

SIMCON control
Special Features
Excellent spatial temperature distribution <±2.5K

Gas-proof design for inert protective gas (N2) with gas control panel.
Possibilites of application 
Drying and heat treatment of large components under protective gas atmosphere and where high demands are made on constancy of temperature.